Shearing Day 2019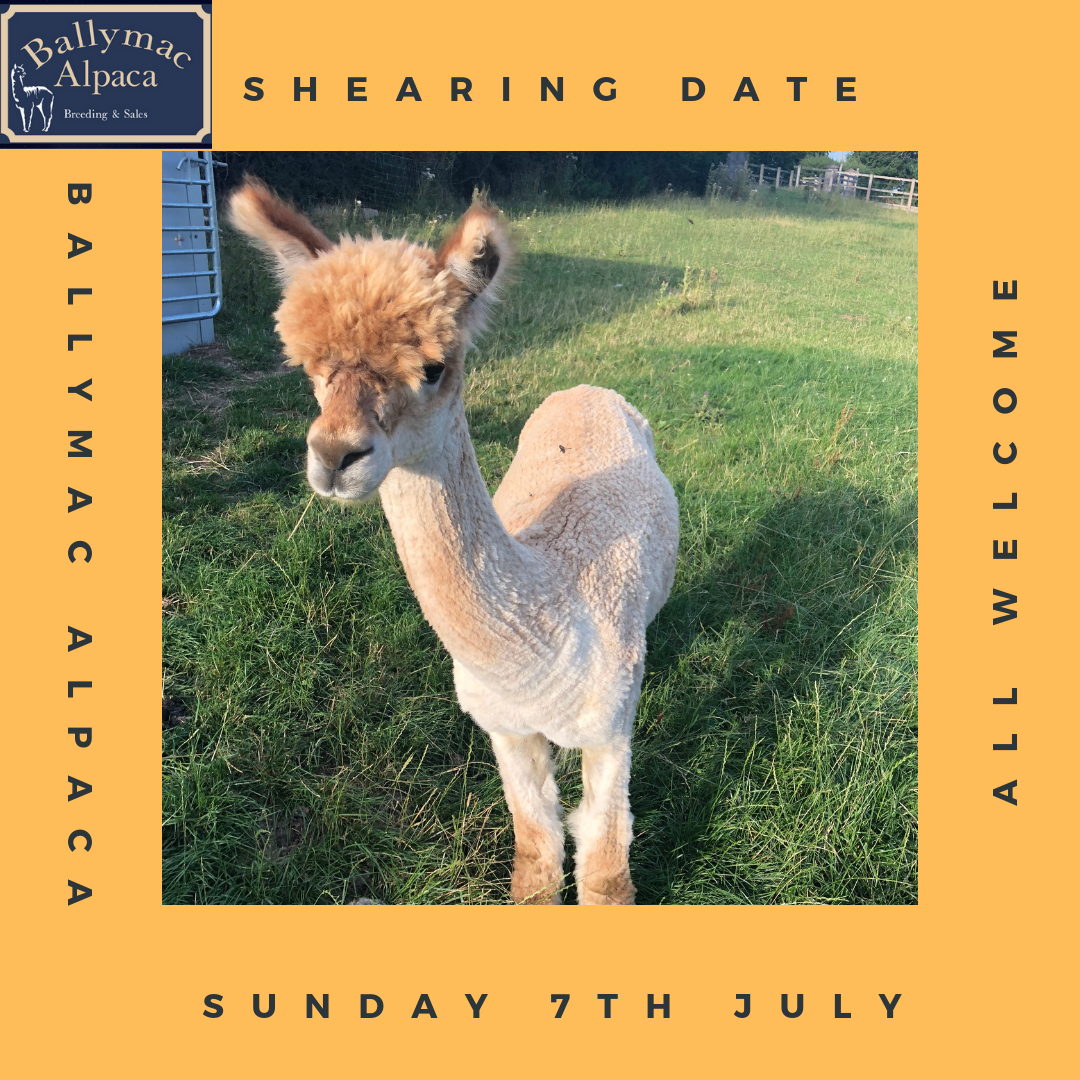 SHEARING DAY in association with the Northern Ireland Alpaca Group.
If you have alpaca's and haven't organised their shearing for 2019 yet, book them in and we'll sort everything.
✂️ Date: Sunday 7th July 2019
✂️ Location: Ballymac Alpaca, Gilford, Co Armagh.
✂️ Cost: £20 per alpaca (discount for NIAG members)
The shearing of Huacaya (teddy bear) alpacas is needed every year whilst Suri's (dreadlocks) are sometimes sheared every other year depending on their growth.
Strict bio security will be maintained.
Other husbandry needs for your alpacas can also be catered for including toe nail trimming and some medications (although please let us know well in advance).
Shearing will be carried out by external professionals.
Annual shearing is essential for alpaca welfare to prevent overheating and skin issues.
Once sheared the fleece will be separated into 1st's (body fleece) and 2nd's (neck and legs) to bring home with you.
Refreshments for everyone will be supplied.
To book a slot or for more information private message @ballymacalpaca on Facebook or email ballymacalpaca@mail.com.