SUMMER 2019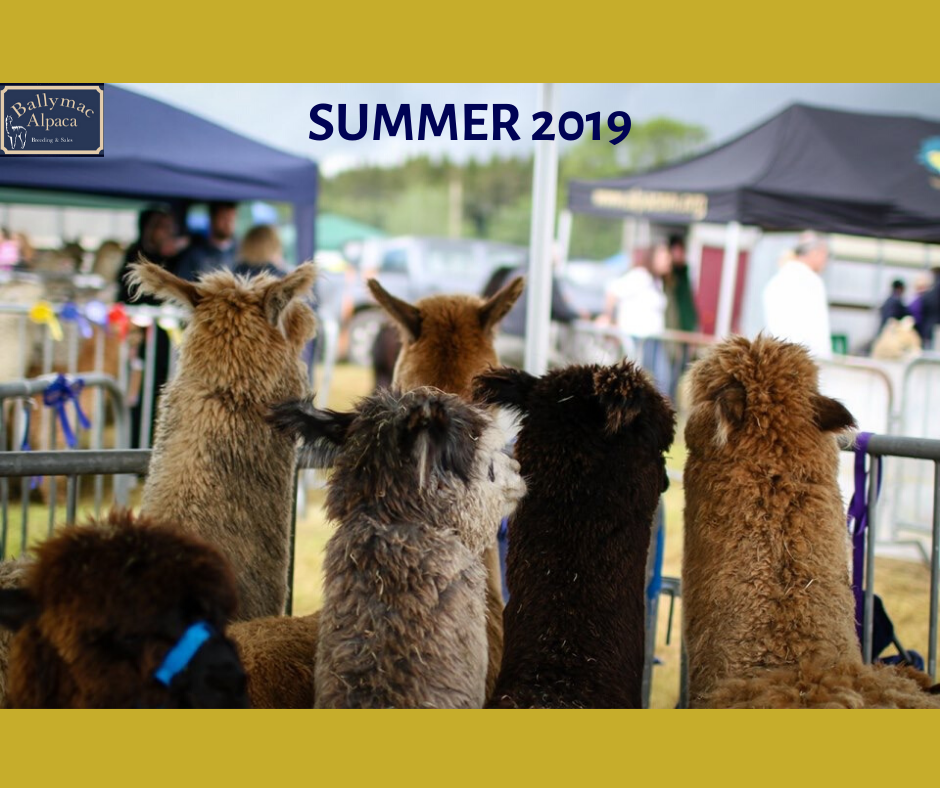 BALLYMAC ALPACA SUMMER 2019
Wow what a Summer!!
Now Autumn is here we finally have a spare minute to sit back and reflect on what an amazing year 2019 has been for Ballymac on our alpaca adventure.
We've been busy bee's with births, shows, shearing, mating's and endless spit offs (green is NOT my favourite colour).
Our annual shearing day was a great success thanks to all the amazing helpers. We have tentatively set a date to do it all again – Saturday 21st June 2020. Pencil it in the diary.
The absolute highlight of our year and whole journey so far was undoubtedly our future stud Houghton Prometheus winning Supreme Champion Huacaya at Armagh Show, the only judged show in Northern Ireland.
At just over a year old he is keen to join the stud pool already. He'll definitely be popular with the ladies in 2020 so we impatiently wait to see what he will produce.
Right now the alpacas and us are taking a well deserve break.
The girls and cria are loving being all together in one huge field whilst the boys are chilling beside us with 'Ted the sheep'.
Can't wait to see what 2020 will bring. With all the overtime our studs Atkins Julius and Hushabye Farm Cassius Clay have put in, it will absolutely include lots of beautiful babies.