Our Story So Far – Ballmac Alpaca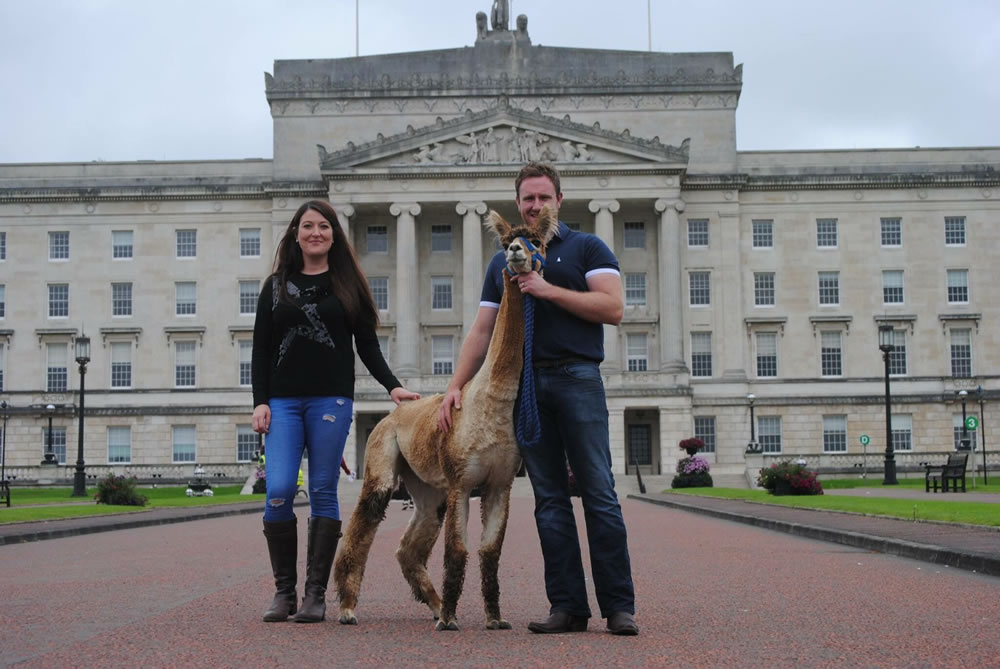 We got into the alpaca world by chance in 2016 when we purchased two females as lovely doe eyed 'lawnmowers'. Their calming and inquisitive nature ensured we were instantly hooked. We read every book and article, visited every website and facebook group and attended every possible course to learn as much as is conceivably possible.
The addiction has grown as quick as our herd. We now have many locations of alpacas dotted around our countryside with not many plans to slow down the progression. We decided early on to focus on coloured huacaya alpacas and have a beautiful mix of every colour including appaloosas. Our herd has been carefully chosen and bred to bring out the best qualities for the allusive 'perfect alpaca'.
If you fancy meeting the herd or us to get more information please don't hesitate to contact us but be warned that the mix of huge brown eyes and fluffy fleeced alpacas is very addictive. As I reminded myself in the snow and rain last weekend whilst I slipped around and plodding on with halter training to the bemusement of our neighbours.